Well here's a turn up, Mister Compost's gardening tips are actually being written and posted on time for a change!  This is fairly remarkable given how busy the Field Compost Team are at the moment, but a rainy Friday afternoon has gifted me time to rattle the laptop keyboard for an hour.  This has to be my favourite time of the year; the days are stretching out to a point where the night is all but none existent and everything in the garden is lush, green and blooming in abundance.  It's sad to think that we only have three weeks until the days start getting shorter again!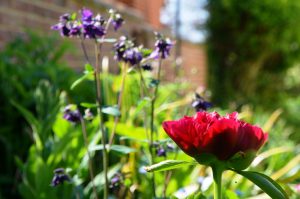 Heading into the summer months gardening becomes largely about maintenance with watering, mowing lawns, weeding and cutting hedges being the headline chores. That's when you're not out enjoying it off cause!  Personally I don't think you can beat taking your first cup of coffee of the day for a walk around the borders accompanied by man's best friend, or in my case friend's Henry and Oscar.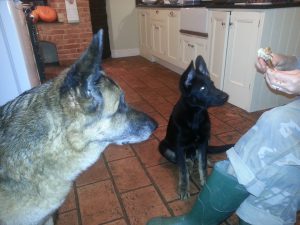 The downside of keeping dogs is that they are definitely not the lawn's best friend and despite the best of intentions following them around with a watering can, you're never going to entirely avoid the inevitable patchwork lawn.  Field Compost supply the full range of Barenbrug Green Velvet grass seed products and "The Easy Fixer" is a great solution to this problem.  It contains twice the amount of grass seed compared to similar products on the market and is an all in one kit that combines grass seed with coir compost and naturally occurring fertiliser. Simply prepare, apply and water!
http://www.greenvelvetlawnseed.com/grass-seed/the-fixer-grass-seed/
Now that the plants in the garden are growing fast they'll need plenty of food and water and a great way of assisting them with these prerequisites is the application of good old fashioned well-rotted manure.  I would highly recommend applying our Field No.18 organic manure as mulch on your borders in the summertime as it will help conserve moisture in the soil and provides valuable plant food in the form of water soluble nutrients.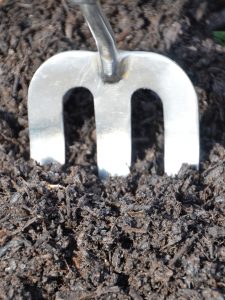 Field No.18 is now on special offer until the end of August and a 650L Tunnel Bag is just £39.50 delivered to your door!
Well it's almost time for a well-earned Friday afternoon pint but before I go I thought I'd share this picture of one of the chilli plants that I grew from the seed kit I got for Xmas.  Looking good I'd say, and almost ready to provide a bit of zing on the Mister Compost BBQ.  Until next month, happy gardening!