Available For Hire: 26 tonne rigid curtainsider with truck mounted forklift, operated by skilled personnel
The perfect answer where loading & unloading facilities do not exist or to avoid the cost of short term forklift rental with a flexible, portable delivery service.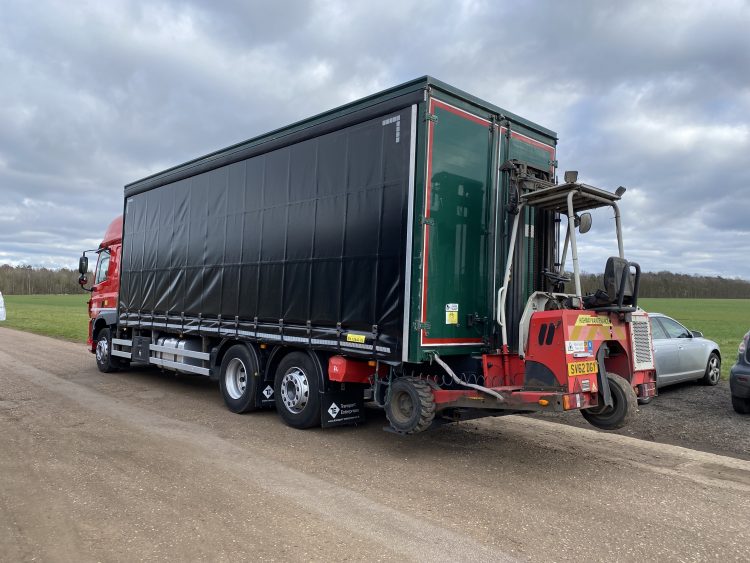 We offer a reliable nationwide service with our rigid truck/mounted forklift. With the forklift the truck has a payload of 12 tonnes.
Our driver will load or unload on-site at your request.
Hiring a rigid truck with a forklift gives you access to an on-board unloading facility. This is particularly useful when alternatives like cranes are not readily available or if you normally have to wait for a customer's forklift to unload your truck. With our lorry you'll be able to deliver where and when you want. Truck mounted forklift lorries can take care of everything and are ready to get to work immediately when they are needed.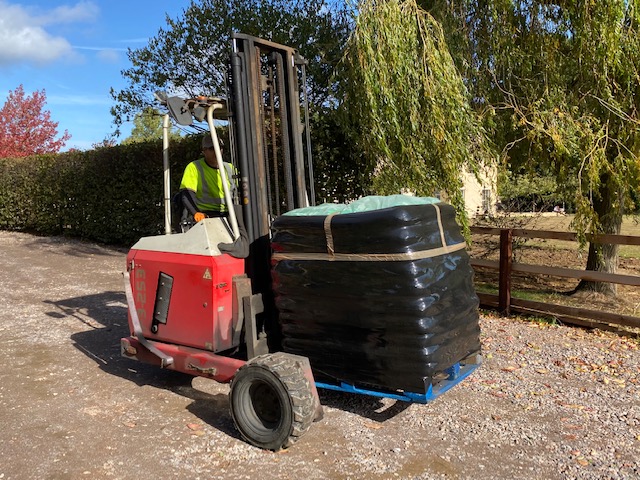 Features of our Palfinger Mounted Forklift:
Truck mounted forklift to provide onsite lifting solutions
Operates over rough terrain
Easy to detach and deploy
Excellent manoeuvrability – quiet and reliable
Offers load lifting capacity up to 1.5 tonnes
We are a member of the RHA, and transport goods under the applicable RHA conditions.
Contact us for further information
Give us a call on 01440 966966 or email us at sales@fieldcompost.co.uk for information about truck mounted forklift hire.